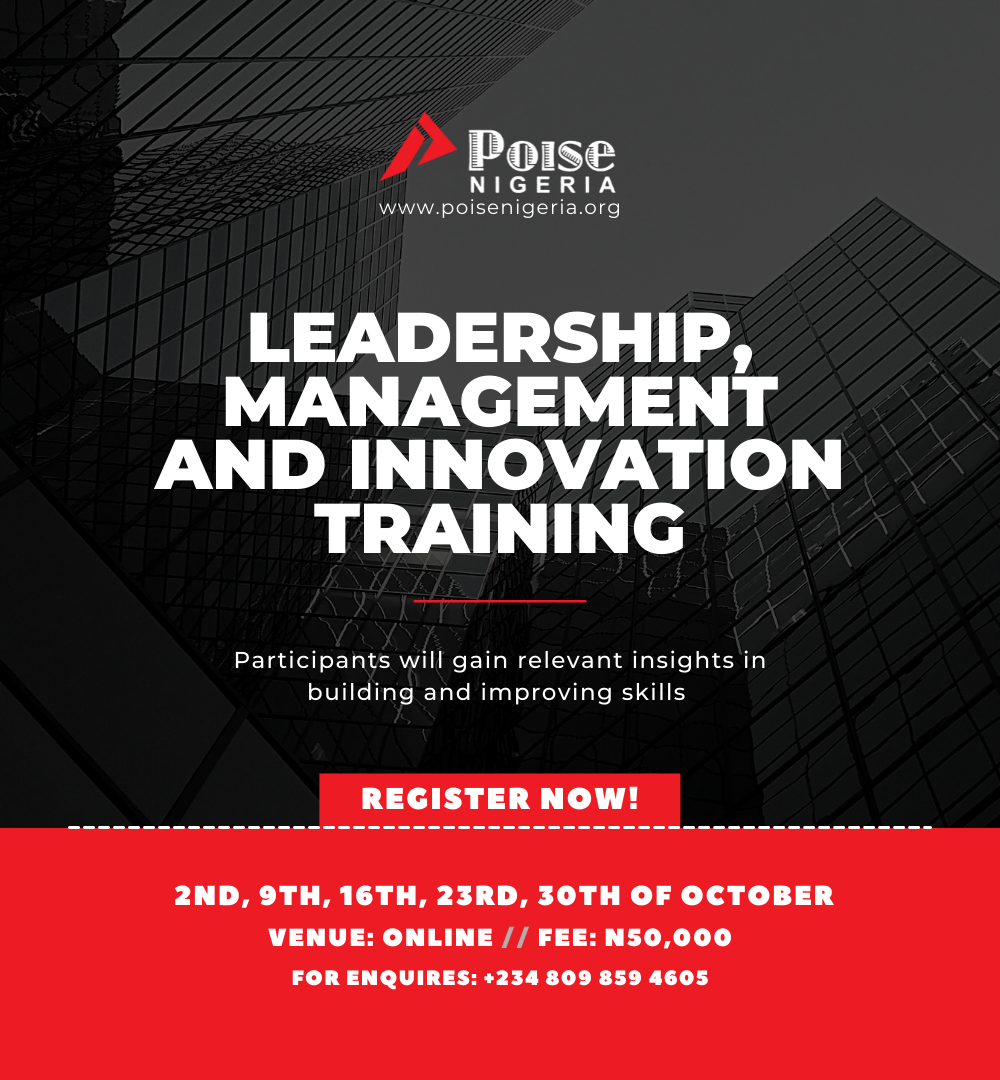 Over the years, PGFA have invested in building capacity of young people (youth) in Nigeria through employability soft skills trainings, helping them acquire their dream jobs.
While the PSENSE employability skills training remain relevant, there is a need to further build capacity in helping executives acquire and improve their skills in leadership, management and managing innovations in a digital world.
Benefits
Participants will gain relevant insights in building and improving skills in leadership and management.
Participants will learn best practices in managing people and resources.
Participants will acquire skills to apply innovation to businesses.
Leadership Modules
Theories of leadership
Emotional Intelligence
Emotional Intelligence (2)
How to motivate and inspire others
How leaders manage change
Management Modules
Theories of management
Management by Objective (MBO)
Management competences
Personality traits and models
Managing conflicts
Innovation Modules
Business analysis and positioning – 2 – 3 hours
Fostering a creative organization – 1hr 30mins
The customer's role in innovation – 1 hour
How to capture value – 1hr
Disruption; An innovation strategy – 2hr
Operationalizing business models – 3 hours
The innovative process – 2hours
Leadership, Management and Innovation Training
Date
2nd, 9th, 16th, 23rd and 30th of October (5 Saturdays)